The inaugural Brisbane International has been branded a resounding success, helping put Pat Rafter Arena at the front of the queue to host Australia's next major Davis Cup tie.
Despite the early eliminations of the tournament's five biggest drawcards, high attendance figures have ensured the joint ATP-WTA event will become a staple of the Australian summer of tennis for the long-term future.
More than 65,000 spectators attended the Brisbane International over eight days, well ahead of the initial target of 50,000, helping the tournament run at a profit.
After replacing the smaller men's ATP event in Adelaide and women's WTA event on the Gold Coast, which both ran at significant losses, the financial success is a huge endorsement of Tennis Australia's combined Brisbane move.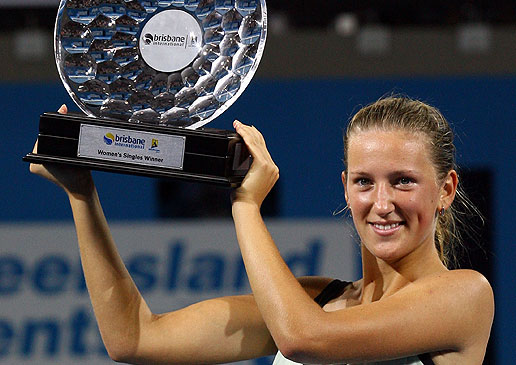 Womens Final:
It was a case of fifth time lucky for Belarusian Victoria Azarenka in the Brisbane International women's final on Saturday night.
The aggressive second seed finally snapped up her maiden WTA title in her fifth career final by brushing aside former Wimbledon finalist Marion Bartoli of France 6-3 6-1.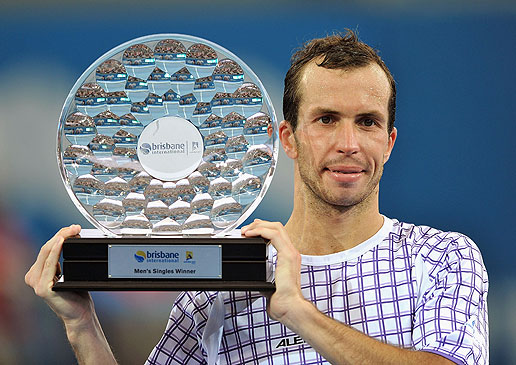 Mens Final:
Drop-shot king Radek Stepanek executed his pre-match plans perfectly to "destroy the rhythm" of tournament favourite Fernando Verdasco in a thrilling Brisbane International final.
For a third straight match, Stepanek used all his wily wares to claw back from a set down against a higher ranked rival at Pat Rafter Arena and claim the tournament's inaugural title on Sunday.
The upset 3-6 6-3 6-4 victory gave the canny Czech veteran and world No.26 just his third ATP career title which he celebrated with some on-court breakdancing better left in the 1980s.